"New client for my 6-month program. This works!"

How fricking cool would it be...
To write your website and people say, "Wow, it feels like you were speaking right to me!"?
Sell your latest product or course with an email?
Tickle those computer keys with words that make you irresistible to your dream clients? And close more sales again and again…
...without feeling sales-y or like that Oxi guy from those 90s infomercials?
(WHY WAS HE ALWAYS YELLING?)
Well, you can.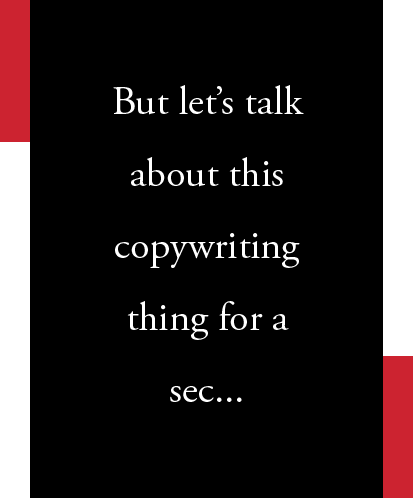 When you became an entrepreneur, you didn't know you also had to become
Oprah meets Charles Dickens, did you?
Emails, landing pages, sales pages, Instagram posts, website revisions, Facebook Lives -
there's always something to create.
How do you get it all done and get results? 
Start by grabbing your FREE spot in The Copy Chat!
"Lots of golden nuggets!"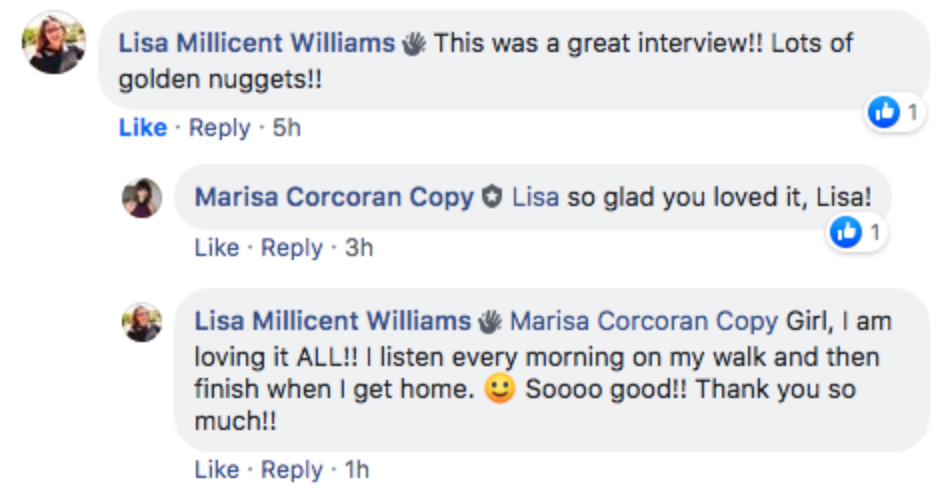 "Gotten so much out of this!"

This Masterclass Series brings together 10+ of the savviest copywriters, business coaches, and online strategists...
Each interview gives you one doable tip
to create copy that connects and converts.
As in people will be knocking down your (virtual) door to work with you...
Be the Bruno Mars of [insert the awesome thing you do].
These word wizards will help you...
Discover the steps to start writing like you (even if you think you're not a good writer!)
Get the smart science behind attracting more comments, clicks, and conversions.
Understand why your personality is the key to attracting your ideal client.
Find the answer to the "it's already been said" mindset that keeps your Google Docs blank.
Meet The Copy Chat Experts
Shannon McKinstrie
(She/Her)
Stephanie Garcia
(She/Her)
Get access to the interviews from July 10th to 14th to listen, learn, and connect.
Oh, did I mention these interviews are FREE?
Should you always do something just because it's free?
No.
I once let someone wax my eyebrows for free (horrific idea - pay for that, ok?)
But this is different.
Transform your emails into ROI machines, create drool-worthy Instagram posts + craft your uncopyable message.
"More than I could have imagined..."

"Many good actionable take aways."


"I will be listening multiple times"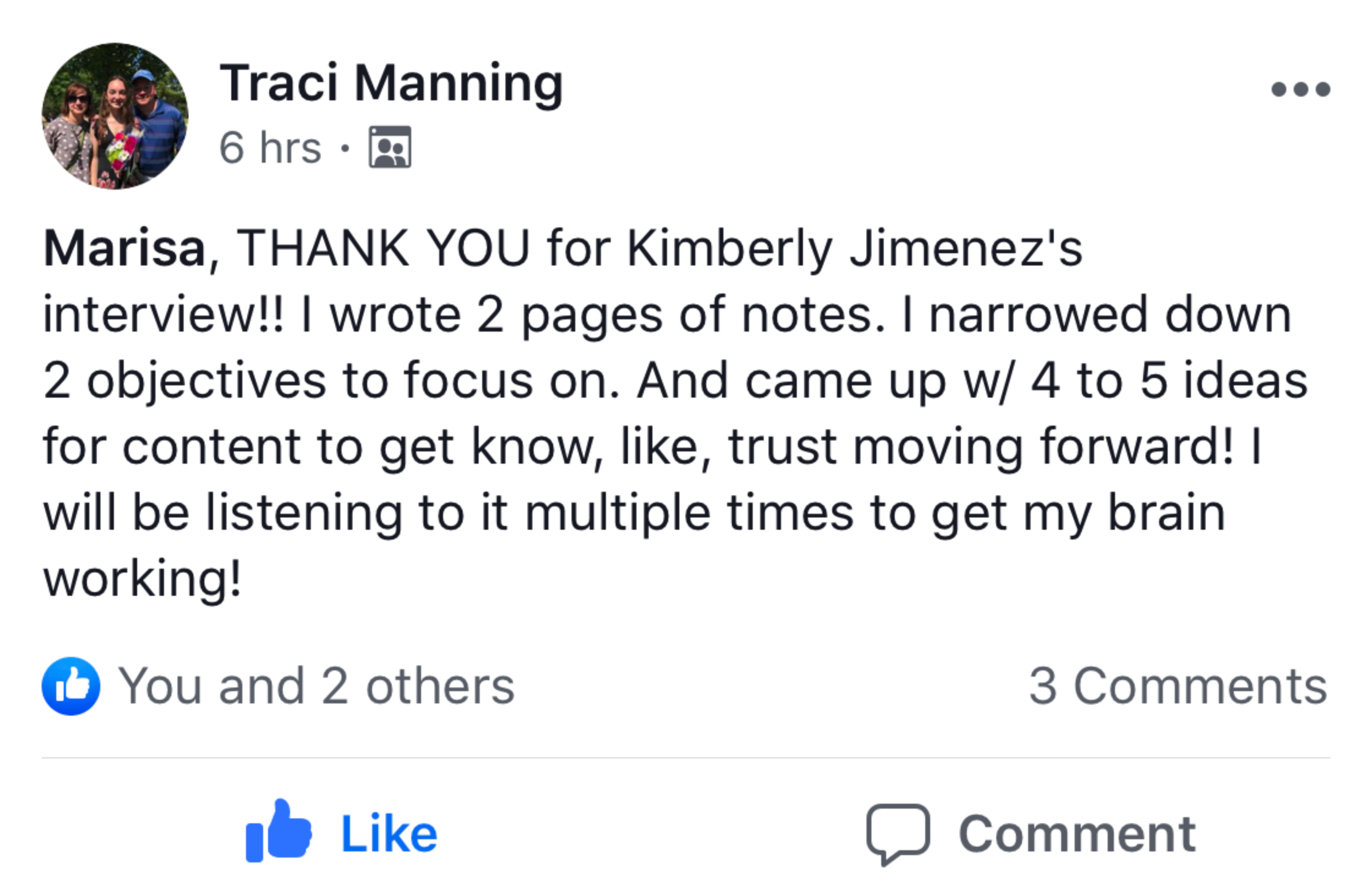 (you want to make sure this is legit. I respect that)
Forbes says, "Poor content is the silent killer of online sales leads and revenue generation—silent because the companies publishing poor content do not realize it is substandard."
High-quality content is "key to better customer engagement" and conversions.
How do you make sure you're churning out that high-quality content?
Learn from the online masters who've created some of the most compelling marketing campaigns and helped entrepreneurs - like you -
create a powerful and profitable business.
That's what The Copy Chat is all about!
Are you ready to swipe all the copy secrets from me and my friends so you can slay your business this year or what?
Who the heck is this girl who admitted she let someone wax her eyebrows for FREE?
(Answer: I'm Italian and hair removal is budget line #1. Budget line #2 is snagging a good deal.)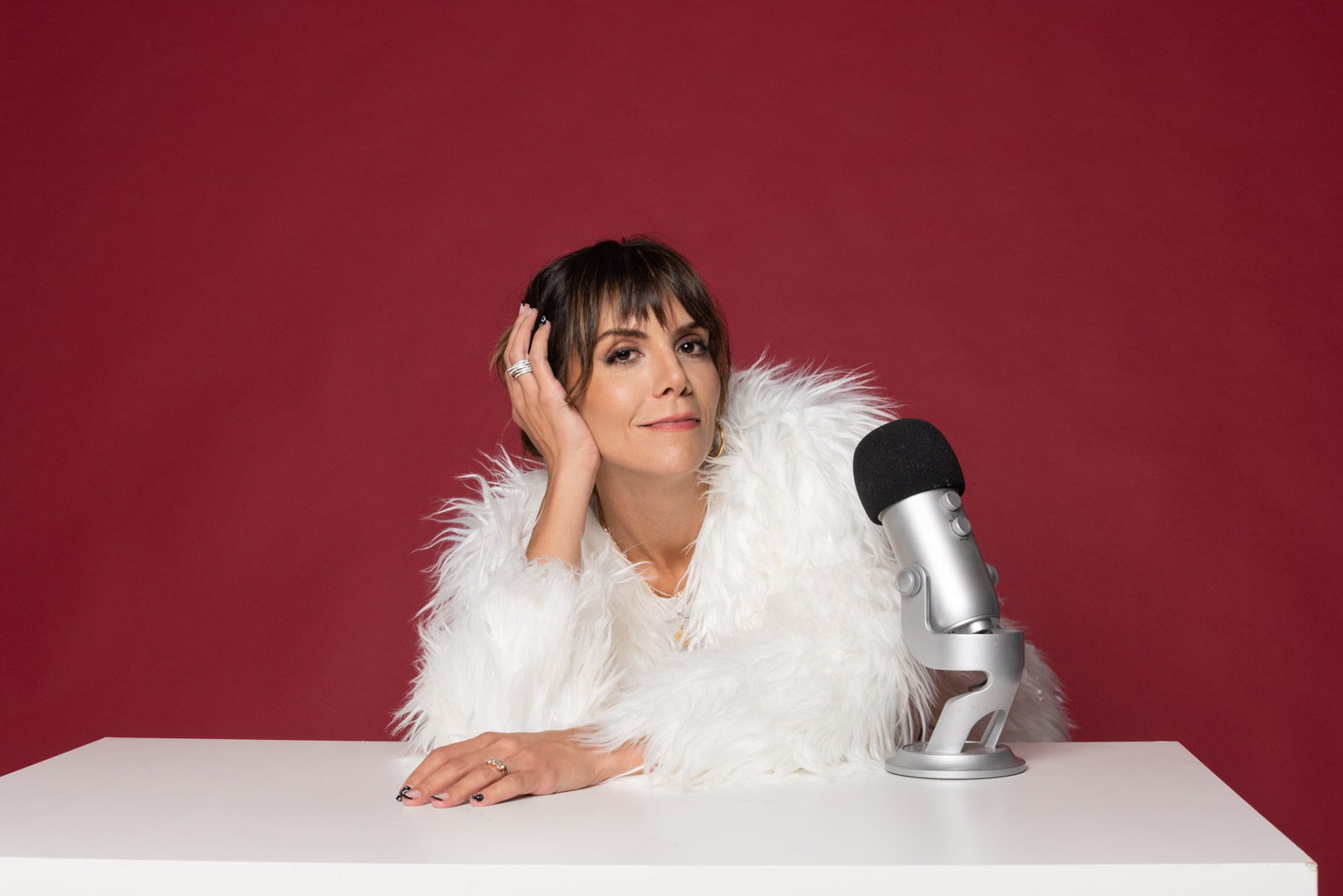 Here's Some Other Must Knows About Your Host
(written in 3rd person for uber professionalism)
Ready to discover what to say and how to say it to magnetically attract your dream clients? Then you need Marisa Corcoran in your corner.
In addition to writing the words that get landing pages converting at 60% (or higher!) and crafting personality-filled emails, Marisa helps coaches and creatives craft their uncopyable message inside her signature program, The Copy Confidence Society. CCS and The Copy Chat communities have raised over $100K for organizations like Soul Fire Farm, The Headstrong Project, and Sage USA.
When not click-clacking on her laptop on her All American road trip this year, you can find this Harvard grad analyzing a Real Housewives episode like it's government policy and consuming inappropriate amounts of Nutrageous candy bars.
Oh hey! One last lil' P.S.
You don't have to be a good writer to create compelling copy for your business.
Not an ounce of getting results is about perfection or being the best.
This is about being 100% YOU and getting specific with what your ideal client needs.
It's my gift to you.
Take me up on it because it could be the best decision you make for your business in 2021 (peep the testimonials, will ya?).